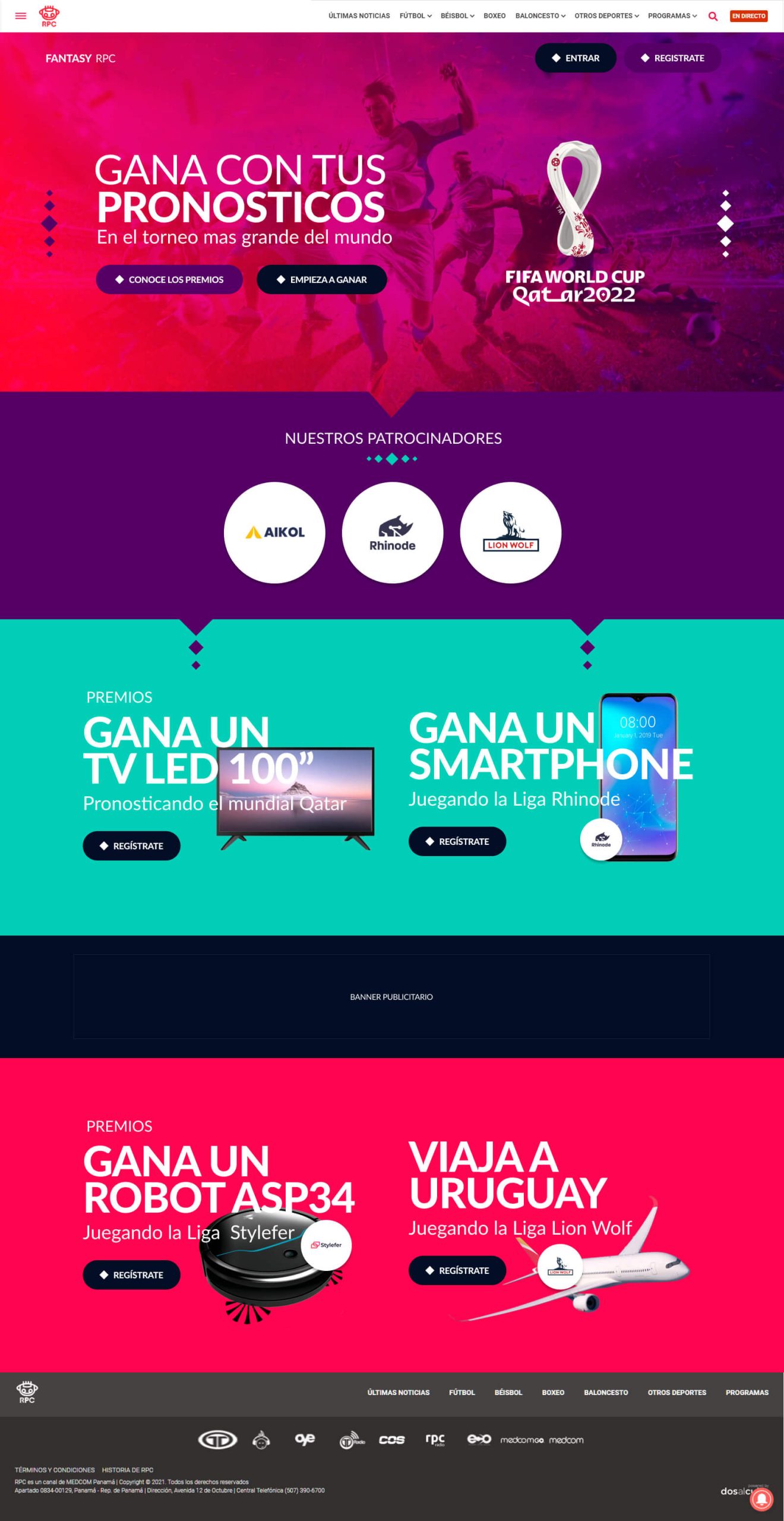 What do we do?
It's a pleasure to present the achievements of our Qatar World Cup results prediction platform for RPC! As a developer company, we have created an exciting platform that has allowed soccer fans to participate in a fun challenge by predicting the results of the world cup matches.
Our platform was designed to provide an interactive and exciting experience for users. Participants had the opportunity to make accurate predictions and accumulate points based on the accuracy of their predictions, and best of all, the participants with the most points won amazing prizes from our registered sponsors on the platform!
We worked closely with RPC to ensure that the platform met users' expectations and needs. We implemented an intuitive and user-friendly design, allowing participants to easily make their predictions and access relevant information about the teams, matches and rules of the challenge.
In addition, we have established strong partnerships with well-known sponsors, who generously contributed exciting prizes for the winners. These prizes added an additional incentive and motivated participants to actively engage with the platform, creating a competitive and exciting atmosphere.
We are delighted to have provided a unique and engaging experience for soccer fans through our prediction platform. It has been an honor to be part of this project and to see how excited users were to participate and compete for prizes.
We thank RPC for trusting us and look forward to continuing to collaborate on future exciting projects.