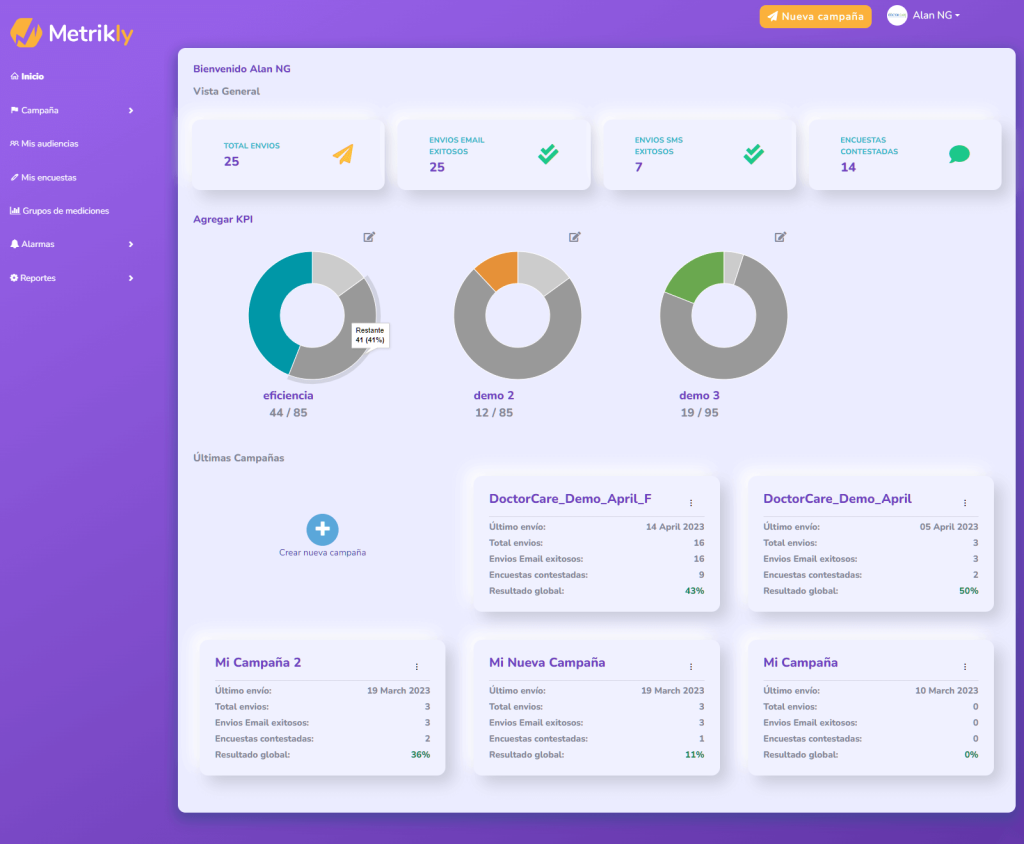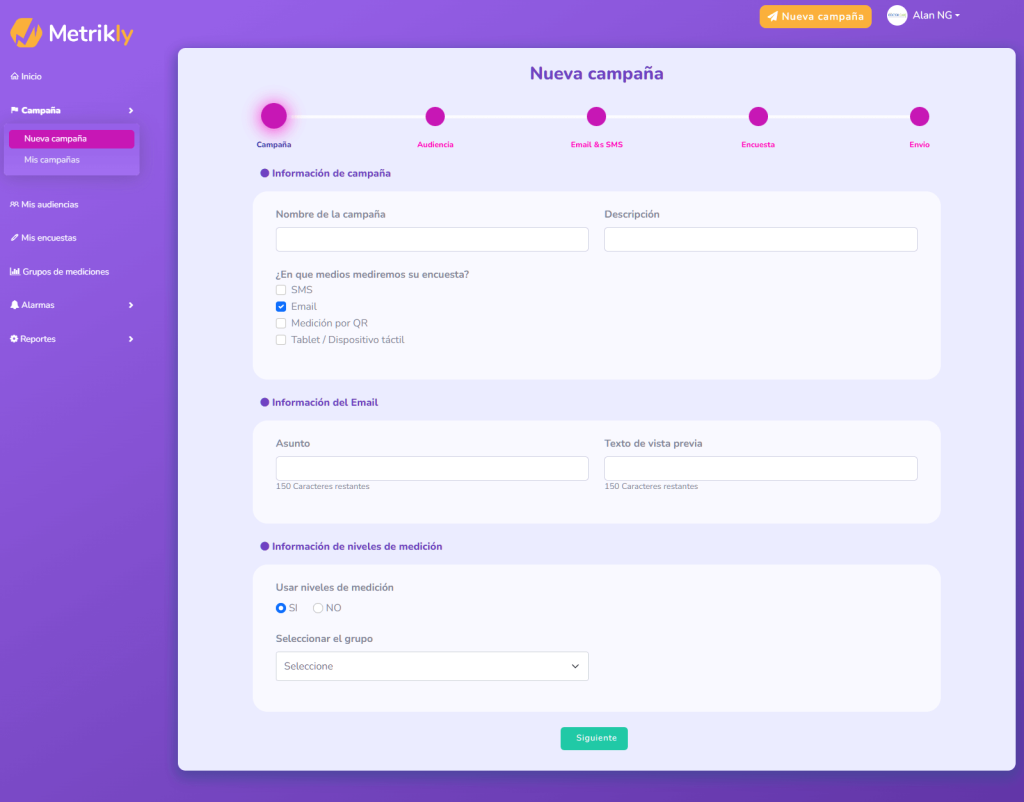 What do we do?
We have built a customized web platform that offers comprehensive solutions tailored to the specific needs of each company.
Our platform effectively connects companies with their customers, transforming their experience and generating greater market knowledge. Through custom-designed tools and functionalities, our platform listens and responds to customer demands, enabling a more effective and satisfying interaction.
We generate retention and loyalty by providing solid and reliable solutions that help companies expand their customer satisfaction. Our platform acts as a loyal partner in this process, providing companies with peace of mind by having the support of professionals who are experts in the field.
We have created an intuitive and user-friendly interface on our platform, allowing companies to easily access the functionalities and services relevant to their business. In addition, we have implemented robust security measures to protect the data and privacy of companies and their customers.
We are confident that our customized platform will be a powerful tool to attract new business, strengthen relationships with our existing customers and establish ourselves as a market leader. We are proud to have contributed to the success of our platform and look forward to continuing to work together on future projects.